---
The ACW Story: Your American Civil War newsletter.
Keeping you in touch with the history of the American Civil War.
---
Issue #3 – July 6, 2013
---
If this newsletter is not displaying correctly, or if you can't see the pictures, click here to see The ACW Story back issues page.
---
Hi!
Welcome to the third issue of The ACW Story!
The theme of this issue is the assassination of Abraham Lincoln. Included are links to our page about the assassination as well as our page about a nearly successful attempt on Lincoln's life that few people know about.
Please enjoy this issue of The ACW Story!
---
If you enjoy the newsletter, please consider sharing it with a friend.
If you haven't already subscribed, you can do that by going here.
---
Quote of the Month
"I have about concluded that the shot was the result of accident. It may be that some one on his return from a day's hunt, regardless of the course of his discharge, fired off his gun as a precautionary measure of safety to his family after reaching his house."
- Abraham Lincoln
This was Lincoln's (somewhat delusional) explanation of what happened after his hat was shot off one night. Read the whole story on our page about the attempted assassination of Lincoln by clicking here.


---
Lincoln Assassination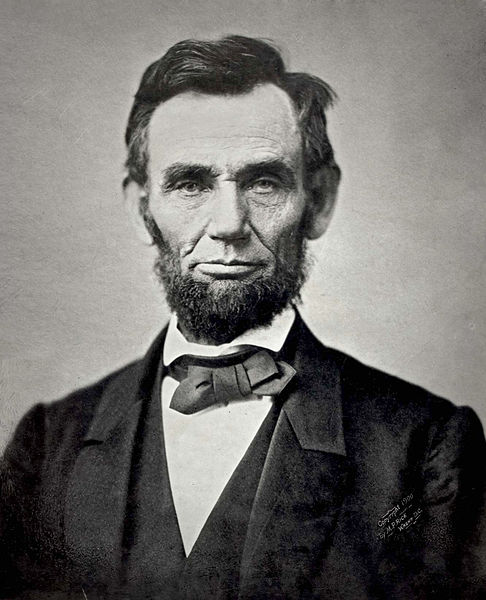 One of our most recent pages is about the Assassination of Abraham Lincoln. In this article, we include an intriguing video of a man who was present in Ford's Theater at the time Lincoln was shot. Also we have a brief story on the madman who killed John Wilkes Booth, as well as a section on the possibility that Lincoln foretold his own assassination.

Here is a list five little known facts surrounding the assassination that is included in the article:

"1. An unknown, would-be assassin shot at and almost killed Lincoln in August of 1864.

2. Top Union spy Lafayette Baker claimed that certain top Union officials (including Vice President Andrew Johnson) were involved in the conspiracy to assassinate Lincoln.

3. Lincoln initially invited Ulysses S. Grant and his wife to join him at Ford's Theater, but they declined (some say it was because Grant's wife didn't like Lincoln's wife). Fourteen others turned down an invitation from Lincoln that day before the young couple of Henry Rathbone and Clara Harris finally accepted.

4. Rathbone and Harris would later marry. Eventually, Rathbone went insane and killed his wife. When police arrived, they found him talking about people, "hiding behind the pictures on the wall."

5. More than a year before the Lincoln assassination, a man saved Lincoln's son Robert's life by pulling him back to the platform when he was falling under a moving train. That man was John Wilkes Booth's brother Edwin."

Click here to read the entire article...

---
Question of the Month!
Who uncovered a plot to assassinate Abraham Lincoln before he was inaugurated for his first term in office?
Hint: Check out this page, or this one, to find the answer.
Give your answer by replying to the question that is posted on our Facebook page. All correct answers get to give themselves a pat on the back!
---
America's Civil War Magazine
America's Civil War
---
What else is new on the website?
Here are some articles that have been added or updated in the past month:
Civil War Recipes - If you enjoy cooking, you need to check out this page! Here you will find a selection of traditional Civil War era recipes, as well as some recipes that have been updated to make them easier to cook today.
Attempted Assassination of Lincoln - Abraham Lincoln nearly met his demise about eight months before that fateful night in Ford's Theater. Read his account of a shot that took his hat right off his head...
Lincoln Assassination - In our article about Lincoln's assassination, you will find some little known facts surrounding the assassination as well as some fascinating stories you may not have heard before!
See new and updated articles anytime by going to our blog.
---
Thanks for reading The ACW Story from American Civil War Story.
See you next month,
Mark
Subscribe to The ACW Story by clicking here.
---